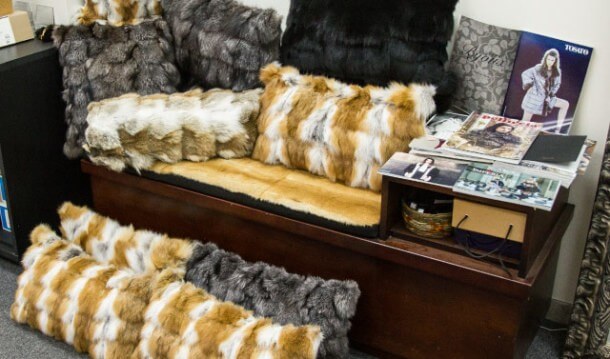 Find Ultimate Comfort in Toronto When You Discover our Fur Accessories
Take your home comfort to a new level with Toronto's trusted furriers at Herman Sellers Gough Furs. Imagine relaxing with a warm, fluffy fur blanket or accessorizing in style with precision-made throws. HSG takes pride in our selection of fur accessories in Toronto and our ability to satisfy your unique requests. As manufacturing and repair professionals, we have long been known for repurposing fur coats into one-of-kind items you will cherish for years.
Call today to let us know how we can enhance your home environment.
Service Warehouse Location
Address
290 Nantucket Blvd., Toronto, ON, M1P 2P4
Phone
Business Hours
Retail Salon Location
Address
1282 Bay Street, Toronto, ON, M5R 3W1
Phone
Business Hours
Copyright Herman Sellers Gough Furs 2022 – Legal